Understanding your role and responsibility in social media  
Social media levels the playing field between consumers and brands, readers and editors. Big or small, our voices matter. We can create, share and communicate with people we never otherwise would have reached.
With the power comes the curse. Sharing irresponsibly is nothing new – Phil Donahue on daytime talk shows proved it has the power to be a national sport long before social media. As our voices grow and our messages carry further, it's a topic worth revisiting.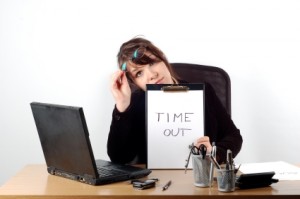 Once negativity catches hold, it's a like an out-of-control virus. Online, it has the power to wipe out communities, ruin businesses and kill reputations. Thoughtless, hurtful comments on forums and review sites are the biggest reasons why many companies have resisted joining in the conversation – who wants to open their doors to that?
But just as companies and brands now understand how important it is to join in the conversation, consumers and community members must understand and accept their role in this relationship.
Ranting about a business
Bad service at a restaurant, quality issues on a newly purchased product – great reasons to go back to the company and demand attention. You paid money and satisfaction is the company's responsibility.
But whatever happened to talking to a real person first? I've seen countless restaurant reviews, punched into a smart phone while still at the table – in the restaurant. Did they talk to the server? Did they ask to speak to a manager. When I worked for Restaurantica (now owned by Yellow Pages), the answer was usually no – it's always easier to rant than to speak up, face to face.
For many business owners, the biggest complaint is that they can't fix something if they don't know it's broken. As Scott Stratten says: "people now default to complaining on social media instead of going directly to the business first. I try to treat screw-ups as if they happened with my business, meaning I'd want to know to have a chance to make it right."
We want businesses to be accountable for their actions and products, but accountability goes both ways.
Ranting about a community group
When people post their frustration online about community groups, a little piece of me dies inside. This is one area of social media where the face-to-face discussion is not only imperative, it's the right thing to do.
Community groups are often run by volunteers who give of themselves to make our communities better. Whether it's bringing an event to your area or serving in a soup kitchen, our cities are better because of those who give. But when something goes wrong or falls short of expectations, social media can become a stomping ground of frustration.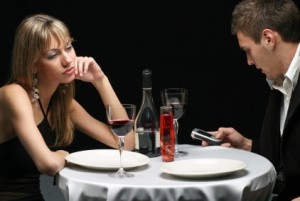 But remember, the finger is pointed at people who volunteer. Wouldn't a phone call or a face-to-face always be better in this situation?
Ranting about a person
We've all met that one person at a networking event who glad-hands everyone he meets (puts his card in the hand he shakes just to make sure you don't miss it). Some people online take glad-handing to the podium with their constant self-promotion.
But what about the person you've known for a while who's generally congenial and fun to be around – but one day slips and says something that rubs you the wrong way? Do you shout your frustration into your twitter stream? Or do you take a gentler approach and send a DM? Even better, if you have a real life friendship with the person, do you pick up the phone and just talk?
My love of social media is no secret. It makes our big, scary world a smaller, gentler and gives a voice to those who would otherwise be silent. But it has an ugly side to it too. And much of that ugliness comes from us neglecting our humanity, with all its messy hopes, fears and insecurities.
Dealing with problems face to face is always (and will always) be the best course of action.
Twitter, Facebook, Yelp – whatever platform you use – is still only a black and white communication. It misses the nuances of our body language, tone of voice, our tears and our laughter.
LOL will never replace seeing a friend laugh out loud with their whole body.
What does social media responsibility look like for you? Follow me on Twitter, friend me on Facebook or connect with me on LinkedIn – I'm always on.