Get your blog on with these tips & tricks
Confession: I'm a word junkie. The choice of one word over another can change our perception of issues, products and other people. As a former journalist and communications director and now professional blogger and social media strategist, words – and how I use them – are my most valuable tools.
Whether you're writing a community newsletter or a blog online, the words you choose determine how much of your content get read. But while your community newsletter is hand delivered to a waiting audience, your blog has to be found to be read. And to get found, you have to use your words in a way that search engines understand – as well as your reader.
SEO writing – it's not just good writing.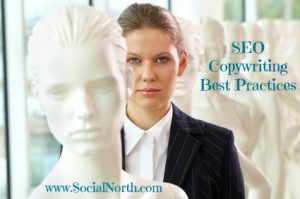 During a job interview a few years ago, the interviewer passed me a writing test. I quietly pushed the paper back and told the interviewer that if my previous position as an editor of a national magazine was not proof enough of my ability, this was the wrong job for me. I got the job but I quickly learned that transferring my print journalism skills to an online magazine was a bigger challenge than I'd expected.
While journalists are good at cherry picking the best word to use to entice you to read further, they may not be giving credence to words people are actually searching for online. For example, when I joined NaturaWorld, the website was peppered with information about latex mattresses (which is what they sold). But searchers were keying in natural foam mattress – not latex – and it became my job to craft a plan to get people to the site using their words and then educate them on the technically correct term.
The words we use can change how search engines find our content and whether or not they serve that content in their search results. When it comes to search engines, the placement of words in your blog posts can be just as powerful as the choice of the word itself.
Where to place words in your blog – a blog post glossary
Understanding the different components of a good blog post is as important as your mechanic knowing the difference between a radiator and an engine block. When the correct terms are used, it's easier to follow the checklist of must-haves in every post.
H1 – headline or title
This should be keyword rich and tell the reader and search engines what the post is about.
H2 – subtitle
This may have additional keywords, but there's more room with this headline to be creative, funny, whimsical. Write this headline in your voice.
If you've researched your keywords, sprinkle alternate keywords in these two titles. While SEO will help you get readers there, you have to grab attention to keep them there. As Scott Stratton says, people share awesome, not meh.
Body Copy
The text or story of the blog post. This is your meaty content that allows you to explore and share the topic more fully. Remember that web readers like to skim, so use shorter sentences and paragraphs, bullet points and pictures to break up the text. And always finish your post with an invitation to leave a comment, learn more about your company or connect with you on your social networks.
Anchor Text
The clickable text that's hyperlinked to another page. This text tells the search engines what the hyperlinked page is about.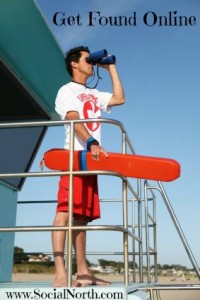 Good Anchor Text – With more than 600,000 follower, it's clear Roger Ebert's Twitter account is a shining example of how to do it right..
Poor Anchor Text – Roger Ebert, 70 this year, has almost 600,000 Twitter followers. See his Twitter stream here.
Deep, internal linking
Linking from one blog post on your site to another blog post or static page on your site. Try to match the anchor text with the title tag of the page you're linking to. Internal linking is an SEO must because it creates click maps for the user and the search engines to follow. Remember your keywords? Here's where they pay for themselves…
Link to older blog posts
Link to news articles
Link to other blogs
Link to your company website
SEO for Writers Checklist
Is your post about one, finely tuned idea? Do you have at least 5 keywords in mind that are associated with this idea?
Does your title (H1) contain at least one of your keywords?
Do you have an appealing subtitle (H2)?
Do your keywords appear within your body copy?
Do variations of your keyword appear within your body copy?
Does your post have a meta description? Think of your meta description as your thesis statement in 160 characters or less.
Do you have links within your post where readers can go to for more information? Are those links anchored in keywords?
Is your body copy between 200 and 400 words in length?
Let's continue the conversation on Twitter, Facebook or LinkedIn (whichever one works best for you) or leave a comment below.