Or at least like you think someone's reading it…
The best blogging advice I received (way back in 2006) was to blog like someone was actually going read my stuff. I was transitioning from the world of print where some of my stories were read by hundreds of thousands of people. Women's Health, The Boston Globe, Chicken Soup for the Soul ring a bell? Now I was writing for … my coworkers, my husband and my mom …
But the company paying my salary (and my team's salary) believed in the power of blogging to communicate the brand message. They invested time, money and training into honing my skills. Blogging (with purpose) is a skill, just as writing a travel review, an expose or a how-to article. Marshall McLuhan was right in 1967 – the medium really is the message.
Give good blog …
Discovering how your community finds you and why they keep coming back helps you grow as a writer and a blogger. When your blog becomes a conversation, you're doing it right.
Before you can grow a community, you have to actually write and publish your posts. That first step out the door can be a doozy – what if they don't love me???
Thousands of blog posts later, I'm still learning. People actually read my stuff now and I even coach newbies how to find their voice and use it in a way that others will find it, read and comment on it. But none of us are experts and even the most experienced blogger sill has lessons to learn.
If you're just starting to blog, use these tips to help bulk up that courage to write your first post. You can do it 
Write with passion, humor and/or pizazz – your audience wants your opinion, not just the facts.
Find your niche and stick to it. Learn as much as you can and be the subject matter expert. And don't be afraid to ask your readers for help. You're growing a community, remember?
Learn to explore a topic fully and adhere to minimum word counts (300 to make Google happy).
Add videos and pictures to your posts – and label them with keywords so Google can understand them too.
Write consistently. Updating your blog once a month is not enough to grow a community.
Keep learning. Just like technology gets outdated, so will your blogging skills – the only difference is that it doesn't cost anything to upgrade yourself. All you need to do is read blogs.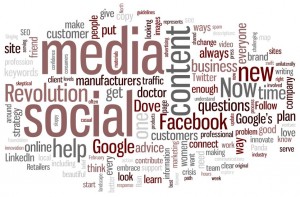 I've blogged for myself and for companies for more than 5 years, under my own name and as a ghost writer. The speed of this medium is so fast some days that I wish I had a crash helmet and shin pads. But it's what the print world wasn't able to give me – and the reason I'll never go back.
The other night on Twitter and Facebook I asked some friends for the best blogging advice they ever received. They were happy to share.
@Ksunea – Be honest and passionate, admit mistakes and apologize if you're wrong
@GibsonSV – Spell Check! It's overlooked so many times!
@WonderMoms – Be transparent, do not hide behind your avatar and build relationships. One number thing is being real behind your brand/blog, wonder why some people hide.
@CommonCentsMom – Build and build some more, encourage other bloggers, or and have FUN! I tell them to go for it! and read writing blogs as well such as @copybloger. Lots of places to learn writing. I read about 1 hr every day
@shamattygalle – Cater to a specific audience and provide fresh/relevant content. This doesn't mean posts have to be long! 🙂
@BeZensational – Get personal, but not toooo personal. Be real. For instance, posts on Yearly Pap Test fiascos are funny but I don't need intimate details. You know what I mean? I also love to hear about the authors life, but not constant complaining. Like day in and day out. Positivity is required in life or it's a long road. U get what U give Positive=Positive (Negative/Negative) A smile 4 a smile.
To someone who's never written? BE YOURSELF. Don't try 2 write what uthink ppl want 2 read. Just write, it's great therapy.
@chieflemonhead – Write for yourself. Write from your heart. Don't try to impress. #blogadvice
@hanwayink – My only advice is to not have a schedule (blogging without obligation), but i blog for myself, not a job
@suddenlyfrugal – Post regularly. You won't get a following if you're not adding fresh information on a regular basis. I shoot for 3 to 5 posts a week but mostly post at least once Monday through Friday.
@CFT411 – Well, posting regularly, I guess. I have had a very bad cold these last few weeks that has finally taken me down. Only three new blogs in a four week period. Other than that, though, it's been five a week since February, 2008–over 760 now I believe.
Are you puzzling over your first blog post or your 50th? I'd love to hear about your blog frustrations (grumpy commenters) and fantasies (being picked up by the New York Times is mine). Share your stories here and let's learn from each other!
Got social media questions? Follow me on Twitter, friend me on Facebook or connect with me on LinkedIn – I'm always on.