Are there essential skills for an online brand manager?
What does a community manager do? Can your company's social media plans survive without one? What's the worst that can happen if you go it alone?
I work with a wide variety of companies, some that begin their social media journey with me from ground zero and some that have dabbled (and floundered). All are looking for the advice and guidance that will lead them toward success. As a social media professional, I've worked at the strategy level and the community management level and both are equally important, in my opinion.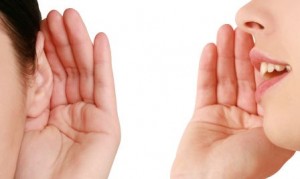 While social media is free, most people understand building a sustainable social media strategy that's integrated in your branding, marketing and advertising strategies is far from free. Building a community that embraces previous, current and potential customers is challenging and costly. It costs money to ensure the person acting as the brand voice online is well-trained and can handle the good times as well the rocky ones. Equally important, it costs in time and resources for testing, measuring and planning. After all, if you don't measure your social media activities, how will you know if you're going the right direction?
What's more, social media changes so fast that managing a community requires constant research on new best practices.
Nice to have or must have?
Community management is still seen as a nice to have rather than a must have. Because it can be costly (in salary, time and company resources), cheaper options can be tempting. Often an untrained employee (sometimes it's an intern) is tasked with managing the conversation and sharing information. Growth is slow and customer services issues are often handled poorly because that person simply doesn't understand how to do the job properly.
As well the voice is often left to the person doing it. As a former journalist, my editors would never have allowed me to set the tone for an article. My writing had to match their standards, not the other way around. So why do we allow it in social media where we are our own publishers?
Elizabeth Monier-Williams summed up the importance of a community manager beautifully.
Being unresponsive is unforgivable in social circles. You need someone manning the post in a way that works for your business.
If you get serious traffic through multiple social channels, I don't see how you can function without a community manager.
Having one person directing the activity ensures a consistent voice across all your channels.
Reduces confusion and the risk that you will be seen as unresponsive.
A community manager's DNA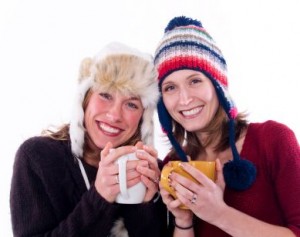 Once you've decided that yes, a community manager is needed, finding one is the next step. Let's be honest, having a healthy twitter following does not equal a competent community manager. Getting people to follow a brand on Twitter is easy but building relationships takes strong interpersonal, communication and analytical skills. If you're not sure someone's following is based on authenticity, check out them out on StatusPeople.com for their faker score. As well, someone who's twitter stream is littered with spelling mistakes and lol's may not understand the subtly required for representing a brand.
The ideal community manager needs to know as much about your brand as your sales and marketing team. Whether in-house or freelancer, they must be passionate about sharing and not be tied to a 9-5 work day. Remember they're your online voice and act as an evangelist, customer service lead, sales and marketing and technical support in the eyes of the consumer.
Money well spent
It can be hard to dedicate resources to an initiative that hasn't proven itself within your company. But there are plenty of case studies of successful social media ventures that can be mapped directly to walk-in traffic and sales. My work with Natura is a case study in grassroots marketing that resulted in more than 1,000 retailers, sales reps, suppliers and consumers connecting with each other online. What's more, we were able to draw a solid line from our social media strategy (integrated seamlessly into marketing and advertising) to sales.
Rather than looking only at the initial cost of social media, maybe it's time to start asking ourselves what we're missing if we don't do it?
If you're struggling with social media in your company or considering dipping your toes in the online social waters, get professional advice from someone you trust. The money you spend on social media will allow you to ride the wave of social instead of waving from the shore.
To get you started, read through these free resources on SocialNorth: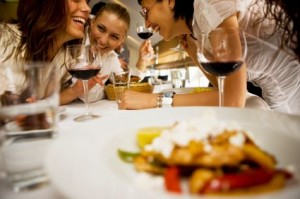 I asked my community on Twitter to weigh in on the issue of community management.
@PrintingToronto ~ Sometimes not having a community manager means missing opportunities to build relationships.
@those2girls ~ As a community manager for a small biz I think it is important to have one consistent voice that engages positively with the online community.
@HeatherTravis ~ They must embody the brand in my opinion. They shouldn't deliver 'messages', they deliver honest truth from real experience.
@aderojas ~ can you like Pepsi better but still follow Coca-Cola on FB/Twitter? I think it shouldn't be a problm unless you're a hard core fan. Provided that you are not stupid and won't post pics of it in your professional profiles 😉
@anitahovey ~ As an outsider doing that work I definitely think it's possible to do good work. Oh…I sure hope they check profiles. Too many "experts" lack the ability to actually use their own accounts. I always ask what their goals are for social. If they tell me "Get 10,000 likes in the first month" then I know they don't understand social and don't value what a community manager can bring to the table.
So let's hear your comments on social media community managers. Necessary or unneeded extra expense? Feel free to leave a comment below or shout out to us on Facebook or Twitter – We're always on.