Guest Blogger – John Lusher, Social Media Strategist
Please welcome John Lusher, social media strategist, to SocialNorth.com. I've known John for more than 2 years through social media and the effort he invests in promoting others amazes me. Whether he's on Facebook, Twitter or LinkedIn, John embodies the power of the Pay-it-Forward-Philosophy.
If you're struggling with how to make your social media experience more meaningful and sustainable, pull up a chair. John has some great advice to share.
Take it away, John!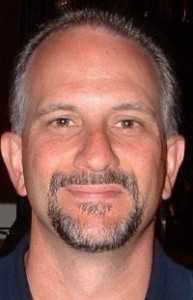 Some call this paying it forward. Whatever you call it, here are some thoughts on how and where to promote others.
Promote other blogs
Does someone in your network have a blog?  If so, promote it. Start by reading it regularly and commenting on posts. If a post captivates you or speaks to a topic that your network would find useful, tweet it, take a moment to share it on Facebook or LinkedIn too. If appropriate, share that person's blog or website in your newsletter and link it on your own site or blog.
Facebook
I think Facebook is one of the most underutilized tools for promoting someone. Take a moment to give a shout out to the person on your wall and tag them. Provide a genuine mini-testimonial for the person and encourage others to connect with them if appropriate. If you have a Facebook Fan Page, and if they have a Fan Page too, this offers more opportunities for promotion. Feature a blog article link from their site to your Fan Page; suggest that your fans "Like" their page and reference it in your posts for a day.
Twitter
This one is easy. Take a day and retweet (RT) some of that person's best tweets. Make Twitter introductions to people in your network that could be valuable to that person's profession or personal interest. Compose a tweet or two and link to a compelling blog article for your contact. Give genuine praise for the person. Not a #FollowFriday type shout out, but a genuine, "this is why you should follow and interact with" recommendation.
LinkedIn
Okay, this one may be even easier, in my opinion. Write a recommendation. Sit down and write a genuine recommendation on your contact based upon personal knowledge, work experience or any other area of their business that is appropriate. I encourage you to do this without being asked. Your friend will be surprised and grateful that you took the time to write a LinkedIn recommendation they can highlight on their profile.
Introductions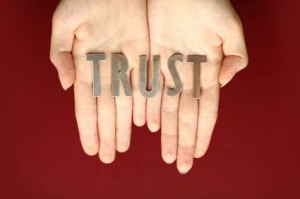 If your contact is someone you interact with in real life, attend an event with them and make introductions to your network. Spend the time connecting them to people that can be beneficial to their business or to them personally.
All of these ideas take very little time and could result in valuable connections being made for your contact. So my question to you is this; what are you waiting for?
In a recent post, Promoting Others More Than Yourself, I highlighted why you should promote others. It's not that you shouldn't promote yourself or your own projects, but the point is to promote others more. Not only does it serve you well, but I's the right thing to do. I am a firm believer in building a network that is available to serve others by promoting them and connecting the right people.
John Lusher is a social media consultant, strategist and manager. In addition to social media duties, he handles marketing services for Consolidated Construction Services, an insurance restoration company. John speaks often to other restoration companies as well as insurance industry companies about social media and building their own community. An avid practitioner and believer of connecting with others, John works to build his own network for the benefit of others. When not working behind the screen, he can be found relaxing with a fine cigar or playing drums.
Connect with John: