Embrace your inner SEO dominatrix
Curiosity titillated by what SEO can do for your bottom line? Start by checking your inhibitions at the door and checking into a new way of doing business online. SEO masters know hard stops are for sissies and that respect, consent and having fun are the keys to satisfaction.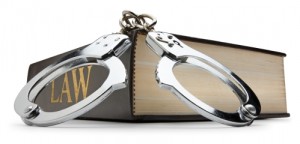 Like innocent Anastasia discovered with Christian, the searcher (submissive) gives in because s/he feels safe. When s/he feels safe, s/he'll offer up information and reach satisfaction sooner. It's the first lesson in SEO – everything you do here has to be beneficial to you and your (potential) customers.
Ready to embrace your inner dominatrix and learn the fine art of SEO?
50 shades of SEO satisfaction
For SEO to be sustainable, it must be good for the business, the searcher and search engines. This three-way has to satisfy all the players.
Use precise keywords people are searching for – not what you think they're searching for. Holiday vs vacation, organic vs natural, business supplies vs office supplies.
Understand the tools of the trade. SEO is as much about what happens upfront as it does in the backend.
Search engines and searchers are lazy – lead them to the sweet spot faster and they'll come back for more.
It's not about hard sales. It's about softly wooing and freely providing information and by the way, we also sell…
Search your own products online. If you're not ranking on the first page, what keyword secrets are your competitors keeping from you?
Get in bed with your competition. They may have hidden skills worth mastering.
Mine the search box on your site to discover your visitors' hidden fantasies.
If your site's search history contains words that you're not using, add them to your repertoire.
 If you don't have a search box, get one.
Choose smart keywords that help you tell a story search engines and searchers have told you they want to hear.
If you don't know (or don't have time to learn) what keywords will open up opportunity for you, hire an SEO professional.
With the right kind of attention, each page on your site has potential to rank in search results.
Does every page on your site offer something unique to searchers and search engines?
Honor your Title Tag.  The keywords here send strong signals that help search engines match your content to search queries.
Keep your URL's short and sweet.
Handcuff yourself to the Alt Tag. It will make your pictures and videos findable by the search engines. Hint they can't read pictures, just text.
Saturate your meta description with strong keywords woven creatively together.
Economize your meta descriptions – no more than 160 characters (spaces and punctuation included).
If you've got a big site, learn how to automate your meta descriptions.
Learn how the long tail search query is an easier conquest (and often more lucrative) than highly competitive keywords.
Embrace keyword-rich headlines.
Tease your headline formula by balancing attention grabbing phrases with search-friendly keywords.
Play with the sub-headline (H2) with creative, funny and even whimsical keywords.
Don't be shy with headlines – the more the merrier!
Keep all headlines to less than 70 characters (including spacing and punctuation).
Give your keywords time to prove they can perform but don't be afraid to kick em to the curb if they don't deliver.
Size matters. If traffic and/or sales don't grow, be prepared to shift tactics to maximize results.
Keeping learning about what brings visitors to your site using tools like Google Analytics and Google Webmaster Tools.
Keep learning about emerging keyword trends using tools like Keyword Discovery and SpyFU.
Tool around Google Insights for information on keyword trends, both in the moment and historically.
Fix what's broken. Your site loses credibility when broken links and dead ends prematurely end the fun.
Make your keywords work harder and anchor them in your links. Trust me, your visitors and the search engines will love it.
Invest in deep linking within your site. The deeper the better.
Use external links to create a neighborhood of relevant sites to guide search engines and website visitors to your happy place.
Link to leaders to help search engines see that you're eager to deliver content and satisfy searchers.
Create juicy posts that people want to read. No one wants to read boring. You've made it to 37, right?
Write enough content on each page – 300 words or more is the gold standard.
Search engines love a fun ménage au trios once in a while. Guest post on other sites that provide a link back to your site.
Invite people from other businesses to blog on your site.
Dress your keywords up and take them out to play on social media, in your brochures, in your packaging…
Share your stuff. When you blog, share it across all your social networks – using appropriate keywords, of course.
Encourage questions, reviews and customer service inquiries online – these conversations serve up keywords you may have missed.
Tempt searchers to click on your pictures with tantalizing text. It's all about the story, right?
Use SEO tactics on YouTube – search engines won't understand your videos without content.
Get up close and personal. Keywords are important but don't forget about the relationship.
Share what matters, take a stand, enjoy debates – but don't tick people off by being disrespectful. Your social SEO strategy should be mutually gratifying.
Branding matters when it comes to a strong SEO strategy. Your keywords should be like the energizer bunny – they never give up.
Be fearless and try new things. Who knew Pinterest would deliver such sweet satisfaction?
Remember the first rule of SEO. Deliver what your customer needs and wants and you'll get what you want to.
Ready to play the SEO game? Try something new? SEO is 50 shares of science, intuition and providing the best possible experience for your website visitors. And let's face it, making your website findable is a damn sexy – especially when you can see traffic numbers, err, swelling…
How does your SEO stack up? Share your struggles and triumphs with us – and we'll celebrate together. Feel free to leave a comment below or shout out to us  on Facebook or Twitter – We're always on.