Giving birth to entrepreneurial dreams
Thanks to Lorena Scott for contributing this post to SocialNorth. If you're an entrepreneur or a social media professional with a story to share, we'd love to hear from you. Shoot us an email and learn how you can share your lessons, advice and best practices!
The MommiesFirst story is quite simple. The idea was "born" out of a personal experience as a new mom. Three years ago I traded my high heels for flats, business suits for nursing tanks, and fashion magazines for "What to Expect When You're Expecting". I was SCARED, OVERWHELMED, and CONFUSED – and that was before my baby was born.

A few weeks before my son arrived, I emailed friends and family for the list of baby product essentials. The shortest document we received was 4 pages long, single-spaced and typed in 8-point font (I promise, this is true story). At the time, my husband and I were living in a tiny, one-bedroom apartment, so this list essentially meant our home would turn into one giant baby's room. The "list experience" (as my husband and I know fondly call it) led me to brainstorm ways to help make shopping as a new mom easier.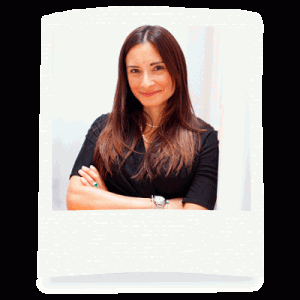 When my second son arrived, I resolved to take the plunge and create MommiesFirst. With two babies on my lap (literally), we launched the MommiesFirst website on Mother's Day 2012.
Since launching the website, the MommiesFirst journey has been (surprisingly) similar to my first year as a mom. Speaking honestly, it has been filled with great highs and real lows, sleepless nights and sometimes it's quite lonely. But, I believe in our mission and our desire to help other moms. That keeps me going.
There's also so much to do and so much to learn. I often tell people MommiesFirst is a young company with BIG dreams. We aspire to be a trusted resource to moms throughout North America and we're working really hard to build a company that's around 50 years from now, still delivering a great service to moms and their babies.
This is no easy feat for a company that, to date, has been funded by a mom (and dad) of two little ones.
Using social media to fuel success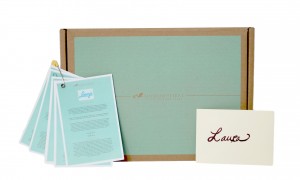 MommiesFirst is growing in large part due to social media platforms like Facebook and Twitter and, more recently, Pinterest. By their very nature, moms love to share (I know I do!), so we were able to launch MommiesFirst with relatively no marketing budget and allow word of mouth and the "momversation" to serve as the marketing engine.
The moms and bloggers in our community have been so generous about telling the MommiesFirst story. Connecting and engaging with them on social media platforms has also allowed us to continuously improve our care packages by listening to their feedback and advice on products they're using.
MommiesFirst social media best practices
Build your Facebook page as soon you launch your website or blog. It's 100% an extension of your website. We waited a while to launch our Facebook page and it's a big regret.
A strong Facebook page can result in more traffic to your site – 50% of MommiesFirst traffic comes from Facebook.
If you're a lean team and don't have a lot of time to dedicate to social media, connect your Facebook feed to your Twitter feed, so you automatically tweet when you add a post on FB. Just make sure you keep it to 140 characters or less, so it makes sense to your Twitter followers too!
Facebook has some great analytical tools. Use them to understand when your audience is online and engage with them on Facebook to maximize your reach/ contact.
Facebook ads are cheap and if "Likes" are important.. You can see a huge uptake from launching a targeted ad. MommiesFirst has budgeted $5/day maximum spend to sponsored ads and it really helped our traction on Facebook.
Testing various ad campaigns on Facebook is also easy. You can "pause" ones that aren't working and you segment your audience. At MommiesFirst, we've targeted our ads by segmenting by other brands that our mom members might like. This type of segmentation is incredible and we haven't seen any other platform be able to offer that kind of service for as little as our $5/day budget allowed.
The ads that have been shown to be most effective are ones with actual images of people. For MommiesFirst, pictures of our "fan club"/ babies have resonated the most with folks.
Aside from Facebook ads, we've seen greater commenting and activity on posts that have images versus pure text. For example, if we post a quote on motherhood, the level of engagement is significantly higher if it's an image rather than just words. This perhaps underscores why Pinterest is so popular!
I read my boys The Little Engine that Could regularly (I think it's as much for me as it is for them). Every time I close the book I think about all the moms and bloggers (the other little steam engines) who are collectively helping MommiesFirst climb over the big hill and transform from a startup to (hopefully) a great, enduing business. These folks, who have kindly spread the word with friends and their readers, deserve so much credit for helping launch MommiesFirst. They are truly part of the MommiesFirst team and we never would have "met" them had it not been for social media.
I believe social media allows for little companies with a lot of heart to emerge because we have social media to let our voices be heard! In honor of the book that inspires my boys and me and on behalf of team at MommiesFirst: "We will – we will – we will – make a difference". A final thank you again to all the moms, dads, grandparents, friends, bloggers, etc.– and please keep the conversation going!  We cannot succeed without you!
About Lorena Scott & MommiesFirst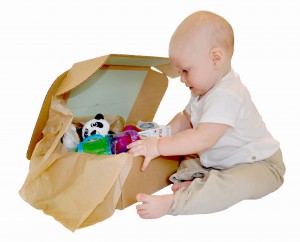 What do we do? MommiesFirst aims to make life for moms a little bit easier and a lot less stressful by sending monthly care packages to new and expectant moms filled with 4-5 "Must Have" products. We have tasked a MommiesFirst Council – comprised of moms, dads and baby experts – to help us identify the very best brands out there to fill our boxes. All of our care packages are stage specific – so they are timed to where a mom is in her pregnancy or the age of her baby, ensuring she receives only the most appropriate products and information. It is our goal to create and deliver care packages that are a special treat for mom and that empower her to shop with greater ease and confidence.
To learn more about MommiesFirst, check out their social channels: Facebook,Twitter  and Pinterest.  To learn more about MommiesFirst or sign up for a membership ($25 per month, with FREE shipping), please visit MommiesFirst.com.
Feel free to leave a comment below or shout out to us on Facebook or Twitter – We're always on.