Whose social media rules are you playing by?
We're honored to welcome Ali Davies, AKA @Ali_Davies to SocialNorth. Ali helps small business owners design their own lives and re-define their businesses to serve them better. According to Ali, life is too short to settle for mediocrity – we couldn't agree more!
SocialNorth welcome submissions from everyone. Whether you're focused on content, SEO, social media strategy or traditional PR, we'd love to hear from you. Visit our Writer's Guidelines and share your expertise with our community.
My life, my social media
I have a confession to make. Over the last few months I've been having my own little social media rebellion.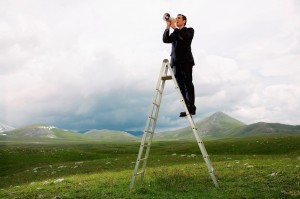 I started to question everything about what I was doing with social media and why. The whole social media hoopla just didn't feel right for me anymore. The love affair was over.
So I set about trying to get to the bottom of why. This process uncovered some interesting things.
One of the things I've noticed is that that there is a growing number of "experts" out there talking about the "rules" about what to do and what not to do. They talk about the right and wrong way to use social media. It can feel very confusing to know who to listen to, who to trust and who to ignore.
And therein lies the source of the problem for me with all the social media rules:
other people's "rules" don't always fit with my own values. Their purpose and goals for using social media is sometimes totally different to mine. Over the last few months I've taken some time to step back and re-evaluate how I'm using social media, why I use it in that way and how close a fit that is to my purpose, goals and values.
The outcome of that re-evaluation is that I've been designing my own rules for how I want to use social media, what I'm using it for and ensuring it's in line with my values, purpose and goals.
My own little social media rebellion has led to changes that now sit comfortably for me. Now I'm playing by my own rules. The social media love affair is re-ignited and back on. Yes, I am still a big believer in listening and learning from experts but now I ensure they're people who have similar values, standards and integrity. And I adapt what I learn to fit me and my goals.
I've learned it's okay to evolve in new directions. It's okay to change.
Here's the thing though – not only is it okay, it's healthy. Questioning the status quo from time to time and whose rules you are playing by helps you grow and develop. Not just in social media, but also in life, work and relationships.
Ali's new rules of engagement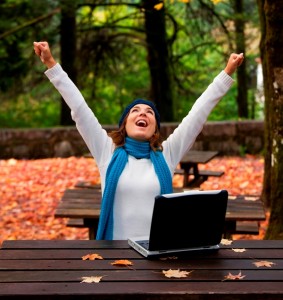 Here are some key points I have learned in relation to navigating the social media path:
Be careful who you listen to. Not everyone operates from the same standards, integrity or ethics. Choose who you're learning to wisely.
Never compromise on your values.
Get crystal clear on why you're using social media.
Have a plan to guide your actions based on your goals, values and purpose.
Review your plans regularly. Adjust your course if necessary.
You don't have to be on everything. Be selective. Quality trumps quantity.
Be true to yourself.
Evolving is healthy. Be willing to challenge your own status quo.
The result of all of this means that now my social media activities revolve around a focus on community, relationships and learning. I've given myself permission to enjoy a period of experimentation. I'm using some social media tools less and others more. I am engaging more on some and less on others. I am working my plan and it feels a lot more fulfilling.
I think being open to exploring and experimenting is key in finding an approach and plan that works for you.
So I would invite you explore whose social media rules you're playing by. Are the rules and approach you are using still a good fit for you? Is it time to evolve or change?
I'd love to hear your views, experiences and opinions on this subject? Let's discuss it further in the comments below.
About Ali Davies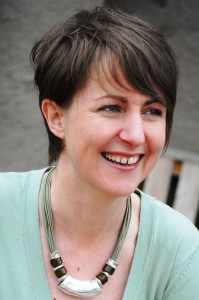 Ali Davies specializes in helping small business owners and self-employed professionals improve their personal effectiveness to get better results in their lives and businesses. Her philosophy is that it's important to design the life you want and re-engineering your business to serve you better to achieve freedom and fulfillment. You can find out more about Ali and her work at AliDavies.com