Do you take this Twitter account until death…?
If you're tweeting for business, do you use your picture, the company logo or a combination of both?
In 2000, community moderation meant being the brand behind the curtain – much like the Wizard of Oz. Communication was functional and when employees moved on, another stepped in seamlessly.
I was the 2nd Sophia in a string of many.
But communication for business has changed. When I served as Communications Director for an international mattress manufacturer, I embraced the idea of brand evangelism. As a former editor, I understood the value of being the voice of the company and knew my network could take the brand further than a robotron's.
I arrived at the company with healthy and growing communities on Twitter, Facebook, YouTube, LinkedIn … and was happy to share. I became the voice and face of the company, growing their networks into the thousands using a combination of my personality, brand evangelism and information that helped people sleep better. It wasn't about selling more mattresses. It was about community building.
But leaving the company was complicated. My replacement wasn't prepared to step into the evangelism role I'd created and tweaking the communication plan required a delicate hand. Thankfully professionalism prevailed and we all worked together to make the exit a non-issue. But employees that leave on poor terms may have a different story.
Writing a social media policy
A clearly defined social media policy that outlines terms of use eliminates awkwardness and helps the whole team – employee, successor and company during the job and when it ends. Starting with the end in mind isn't being the voice of doom – it's reality.
If you're tweeting for a company, understand that you're in a mutually beneficial (or mutually detrimental) relationship. As your brand becomes intertwined with the company's, everything you do online is brand-building for both of you.
If you align yourself to the brand and your voice resonates with the community, the rewards will follow you wherever you go. If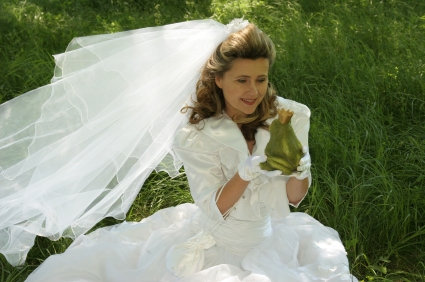 you cause embarrassment to the company, you'll take that with you too. How is this different than other career choices? It's online – and searchable.
On the flip side, your company can damage your personal brand as well. If supplier bills aren't paid or an unhappy customer posts a complaint on your Facebook wall, you're stuck. If you're asked to lie for "the good of the company" and the truth comes out, it won't be seen as loyalty.
You receive a paycheck to do a job, not lie.
If you're a brand manager on social media (or hiring one) map out the expectations and worst case scenarios – as well as an exit strategy before you begin. Failing to look at the whole picture is a shoddy business practice. By the way, if you're working for a company that doesn't see the need for a pre-nup, better pucker up because there's a lot of plain old frogs out there that will never turn into a Prince Charming. And kissing too many frogs will likely cause warts before you find your prince.
Advice from Twitter
I asked my Twitter friends what they thought of using their own profile pictures when tweeting for a brand and the responses might surprise you. We all want companies to have a personality and it's clear that the perfect solution is different for everyone.
@commoncentsmom I think a human face adds to the customer experience. I trust an avatar with a human element before a logo.
@GibsonSV I see companies like Rogers & Samsung have logos for their main acct & pics for their personal work acct. I guess for me it's whether or not I want to decide to be "the face of Gibson Sound & Vision". Still pondering that point…. definitely a joint decision, especially b/c it's a family-owned & operated company, do we want ONE person to represent it?
@Chris_Eh_Young This post explains a few ideas: 5 Tips for a Better Profile. If you're going to network offline, use a real pic. Unless you're going to wear a logo mask to network.
@BrandonPierce I'm not sure I want companies to be some smiling face. I'm content w/ the logo. Whose face would it be? The Community manager?
@Hippofatamus I say a picture of yourself. Helps me know who I'm communicating with- thus a more personal experience. That brings a new spin to the issue for me. Would the personal connection be lost because you are no longer with the company. Perhaps tweets from an account representing a biz should not get personal, but stay informative. It's not my style though.
@RealRonFine If tweeting for biz, use a logo. If it's a mixture of both biz & personal tweets, a photo/logo combo sounds ideal. When you leave the co., your photo & name should be removed from the profile. It won't be long before we start seeing formal contracts to that effect.
@Reneeradia @HotelMktgROI My company has found many more ppl tweet to us since we have put real photo up.
@6ThousandMiles Mark strongly recommended to use the face behind twitter account here – Your company's single biggest mistake on Twitter – but I will choose Logo!
@IML500Kitchener At the moment I'm going with the logo. I like it for one (clean and simple), when I'm on this account I'm an IML employee not me per say (I'm at @JaimesIdeas)
Got social media questions? Follow me on Twitter, friend me on Facebook or connect with me on LinkedIn – I'm always on.