The ultimate writer's checklist
When the idea of content marketing started being thrown around, traditional marketers handled it like it they were playing a game of hot potato. They passed it off as quickly as they received it. How is this going to work? Write some content, plunk up it up on your website and ta-da? Who thinks that will ever work…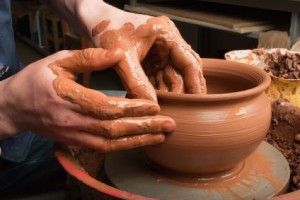 Aren't they surprised now?
Companies that have embraced content marketing have been awarded a strong, loud voice. It's allowed them to reach directly into the hearts of their consumers, long before the buying process begins. I've had some clients see more than a 300% growth in website traffic in less than 3 months, which has allowed them to share their stories with people they had no chance of reaching before.
But there's a catch (you knew there would be). There are as many bad content marketers out there as there are good ones. Playing the game of content marketing means following the rules of engagement.
Content marketing and the art of storytelling
A smart content marketer knows that everything hinges on the story. Anyone can buy traffic to a website, but it takes a well written story to entice the window shopper to actually come into the store. A well written story evokes an emotional response that connects the brand to the heart of its consumer – and makes the purchase an obvious next step.
It's called good writing and it takes time to cultivate.
Natural born talent is a good starting point but it's not enough to produce compelling content that people and search engines will appreciate equally. At the risk of boring you with repetition, being a good writer, story teller or content marketer takes time, practice and a lot of patience. If you want to be a good content marketer, start seeing yourself as an artisan. Treat your writing as a craft that you improve and grow with each new story. Be patient with yourself and be open to learning – this is not easy.
To help you on your writing and content marketing journey, have a look at my guidelines for being a better writer.
Writer's guidelines for content marketers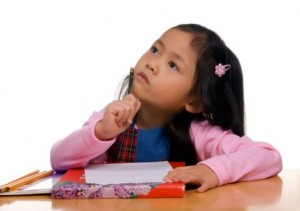 Being a good content marketer is more than just being a good writer. A good writer can write a story that may make you weep or laugh with abandon. A good content marketer can do that too but s/he goes a step further and captures the attention of search engines as well. And s/he makes you want to buy whatever she's selling too – that's important.
Here's what you need to succeed as a content marketer.
Invest in your writing
Care enough about your audience to continue to hone your writing skills. Learn how to use alliteration and metaphors, the difference between passive and active wording and the importance of eliminating redundancies. And while we're at it, forget about word count – write what needs to be written and the word count will work itself out.
Find good editors
A good editor is a gift and can help you take your writing from ho-hum to stellar. Embrace criticism and let it shape you into a stronger, more focused writer.
Research
Dive deep into your stories and read more than you'll need to write the story. Find original, out-of-the-box ideas to create your own original content. If you're going to quote someone, give credit. Don't plagiarize or steal content.
Be a leader
Build your reputation (and your site's reputation) as an authoritative voice in your industry. It's a content marketers dream to set the playing field rather than to follow another's lead.
Prove your trustworthiness
Give more than you expect to get back and you'll build so much trust, people will want to buy from you. Yes, it's that simple.
Write for humans
And then optimize your writing for search engines. Keywords are important but they can be woven in after you've written from your heart. No one remembers mediocre and social media managers and content marketers that only focus on keywords are doomed for failure.
Avoid the obvious
If everyone in your industry is reporting on an issue, find your unique spin. Remember, that emotional thing we talked about earlier? People want to hear your opinion – that's why content marketing works.
Dial down the marketing
Yes it's called content marketing but don't overuse promotions, ads and calls-to action. Focus on creating something so unique strangers want to share it – that's where the magic lies.
Are you a content marketer? How do you approach the writing side of your job? I'd love to hear about your writing process and how it's evolved over time. Share your ideas here of catch up with me on Facebook, Twitter or LinkedIn.