Corporate risk-takers, gatekeepers and social butterflies
Bringing interns into your company is a smart move for you, your staff and the interns. They free up resources and give our future workforce hands on training, but handing over your social media strategy to an intern is stupid. Yes, stupid.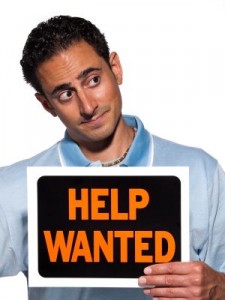 Your intern can be a powerful force within your social media strategy, but she shouldn't be launching it or heading up the charge alone. Think of social media as your next super-important PR event. Your intern can send the invites, organize the press, food and other details – and even work the room – but do you want her as the guest speaker – working from a script you haven't seen?
Social media is not a tactic – anyone can set up a Facebook page or LinkedIn channel. Social media is a company philosophy. It's one piece of a larger marketing strategy that wraps around every single word that makes its way outside the doors of your business. It's working close enough to your customer service team that you can smell the garlic they ate for lunch. It's embracing the joy and frustration from your customers and acting on both.
Why can't interns look after the job? Ask yourself these questions:
Do they care enough to learn your brand fully before they move on?
Do they understand your overarching mission and vision?
Do they understand the marketer's role in a Facebook conversation?
Do they "get" your target market?
While you shouldn't let your intern run the social media show, there are some very good reasons for letting him/her into the game. If you've got an intern, free them from the photocopier and get them on Facebook – with these tips.
Interns are social butterflies
No offence to CEO's, but you aren't exactly the most excitable bunch. Interns, on the other hand, are passionate, energetic and eager to talk to people.
Maybe they're just happy to be asked to do something more challenging than making coffee, but their youth and optimism make them people others want to be around. Sure, their tweets are like watching a puppy on Christmas morning, but you can't fake passion – and your customers know that. They like talking to a company with a personality.
The flip side of that passion is that it needs to be channeled and monitored. Sometimes hourly.
Interns are risk-takers
When's the last time you made a business decision because it "felt" right? Your intern still goes with his gut and jumps with passion. And cliff-jumping can take you places you never thought possible. Trouble is, it can also land you in the bottom of the lake.
Let your intern explore but be there to rope him in when he starts heading down a path you know will damage the brand. His willingness to explore is something too many of us lose – help him keep his firmly intact.
Interns are gatekeepers of information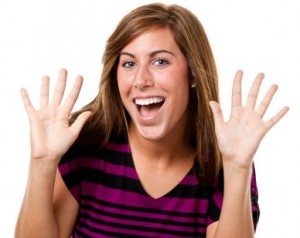 Want the juiciest office gossip? Ask your intern. Her nose is more finely tuned than a pointer hound.
A week on your company's social media channel and she'll know who's working with who and who's always going to fly solo and who stole who's idea.
Your intern still asks questions. She shares information (because she's so happy not to be photocopying). She sniffs out the valuable information (and the dirt) that you can use to your advantage. Remember your social media maven had her first date on Facebook – she knows how to do this.
The downside? Because she's so chatty, having a social media policy, training and monitoring in place is important. Your intern may need training on what to share and what to keep close to the vest. You'll also need to help her sculpt the message so her voice aligns with your brand. If you're marketing Land Rovers, tweets peppered with OMG and LOL may not be the message you want communicated.
If you're considering jumping into social media and plan to hire an intern to "look after it" for you, think long and hard beforehand. Map out your strategy and implement a social media policy first – so everyone who tweets or facebooks on behalf of your brand understands the expectations.
And then have fun. Your intern can likely teach you a lot about brand engagement and navigating the sometimes tricky waters of social networking – and you can teach him a little of your business acumen. You never know, you might be mentoring the future CEO of the next Fast Company.
Got social media questions?  Follow me on Twitter, friend me on Facebook or connect with me on LinkedIn – I'm always on.