Fashionista alert!
I have a confession to make. I love trade shows. I love the online chatter about all the shiny, pretty things. I adore the anticipation of seeing old friends and making new ones. And there's one thing I crave that trade shows always over-deliver – satiating my fashion lust.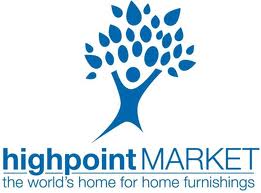 The High Point Furniture Market is the fashion mecca for all things interior design. It's where beautiful interiors are baptized, anointed and sent out into the world to prophesize their good news to others.
But it's also where fashionable feet come to stroll.
Sister Christian, oh the time has come
For the furniture industry, the 12 million square feet of showroom space can be heaven and hell at the same time. If your toes are cramping at the thought of wandering even a fraction of that area, you're not alone. But if you're like me and already strategizing how you can sashay as much of it as possible without needing a foot transplant, you're singing my song sister. And you're part of an elite group of trade show attendees.
Shoe spotters, unite! Embrace your fashion-forward self and jack your own style!
If you're motoring through High Point this week, relax. The price for flight isn't a pre-booking at your favorite orthopedic surgeon. Read through my "Happy Tradeshow Toes" tips and get your fashionista feet ready to dance.
Embrace diversity – Beautiful shoes come in all different shapes and sizes. Stilettos, flats, kitten or chunky heels and don't forget the power of a boot.
Wear the heir, carry a spare – Happiness is two pair of shoes (different heel heights) that look great with the same outfit. Change every couple of hours and your feet will feel refreshed, not to mention beautiful.
Think hikability – If you've got a long stretch to traverse, consider something more practical while on the open road. Let's be clear though – I'm talking about flats, not your Nikes.
Invest in pampering – Your toes need long, hot soaks in the tub before bunking down for the night. Bubbles, wine and candles will also help them relax and are always appropriate.
Put em up – Get your feet above your heart for at least 10 min each evening. Lie on the floor and hook your knees over a chair or your bed – it reduces swelling and will increase blood flow while you sleep.
Share your stuff– Wearing beautiful shoes is always more fun when shared with friends. Dana and I will be snapping lots of pictures, but feel free to snap your own and share with us on social media:
Got social media questions? Follow me on Twitter, friend me on Facebook or connect with me on LinkedIn – I'm always on.