Dishing with Dana ~ Style, trend and friend spotting
Recently I had the privilege of attending the High Point Furniture Market and when I say privileged, I really mean it. Beautiful displays of furniture, home decor, accessories, rugs and so much more. People spend all year traveling the world, researching ideas, bold colors – and they find inspiration in the oddest places.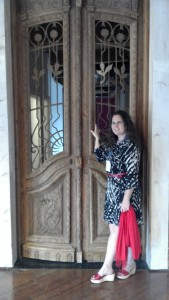 Everything they find – and create from that inspiration – is put into one beautiful show. I'm inspired every time I go to the market. Ten years in the industry and market never ceases to amaze me. Each time I go, it knocks my socks off. Being able to see all of the showrooms and everyone's hard work and their proven dedication is an honor. The tireless hours put into decorating a showroom and the time spent away from our family, friends and loved ones. It's a big price with big rewards.
Getting WithIt at High Point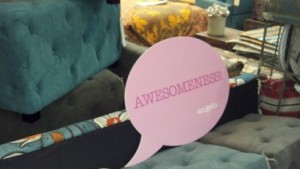 When I go to Market, I attend as many WithIt events as possible. This year, my first of 3 years being vice president of social media for WIthIt I had the opportunity to visit our sponsors and supporters and say thanks. Getting to hear their individual stories is inspiring to me.
From seminars, to celebrity breakfasts and just catching up with old friends. I started my market with "Drinks with the Prez of WithIt" at the Red Egg showroom. The Showroom alone is remarkable, set up in an old home and each room a separate wonder of inspiration. During High Point the home of Carol Greg is transformed into a luxurious showroom host to parties, social gatherings and for retailers to come and explore the amazing products displayed throughout.
Seminar's I attend are hosted or put on by my fellow WithIt members and nothing means more to me than to be able to support them. Lisa Ferguson hosted a great event called Elevate, through a collaborative, educational online community, DecorMentor and 220Elm. The basic concept is a give and get philosophy. Furniture folks can come together and offer each other advice on services that they're experts at.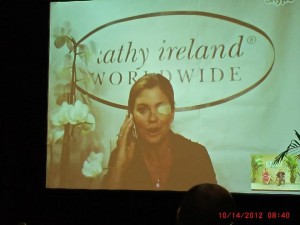 On Sunday morning I got to attend the fabulous WithIt breakfast with Angelo Surmelis and the stunning Kathy Ireland. By stunning, yes she is very pretty but it's her personality that lights up her beauty. Because she was ill, she agreed to being skyped in for the event, which meant getting up at 3 a.m. (PCT) to be camera-ready for our 7 am breakfast. She looked as graceful as ever and gave an inspiring speech on what it means to grow your business, humbly with your whole heart. She took control of her life through failures, no matter how many no's or how many doors were shut in her face.
The takeaways that I took from that breakfast are worth millions to me.
High Point Market cracked open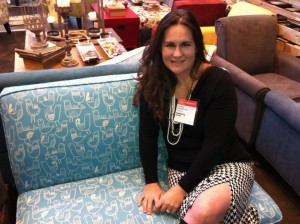 This was my first year attending market that I was not bound a specific showroom. Joining SocialNorth with Julia took me to parts of High Point that I've never seen before – even as a 10 year veteran. There are so many beautiful, unique and exquisite showrooms hidden within High Point. The history and the architecture located in some of these buildings are just extraordinary. I was able to see products I didn't even know were shown in High Point.
Enough about the product, now on to the people…
Who I saw High Point…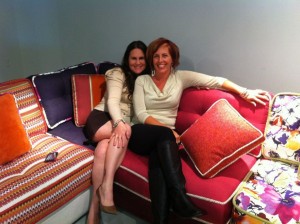 Furniture has always been an inspiration to me. And behind that inspiration, there are good people. Our first stop was to the Norwalk showroom. Their showroom was amazing – breathtaking even. Talk about talking a trip around the world. We sure did!
Next we trekked on over to Lazar to see our friend Robert Petril. Now that was the lounging sofa I could stay in forever. Moving on over to Showplace, Cameron Cook of Four Hands was excited to show all the cool DIY projects decorating the showroom. One of my favorite stops was a visit with Angelo Surmelis, who's located in the Surya showroom on the fourth floor of the Showplace. Uniquely decorated and they even had a chair with my name on it, tweet!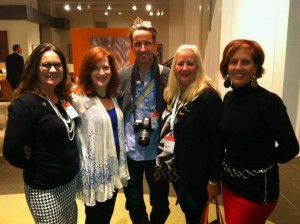 Let's not forget my awesome visit with Drexel Heritage. The tour was led by the beautiful Lisa Hanly followed by a hot (and very much needed) cup of coffee. Oh, and hello to Apartment Therapy who we stopped and chatted with before their tour began!
During our long walk around market, Leslie Newby invited us to stop by WorkTheBrand for a cup of tea. Pausing from all the noise and catching up with her personally (most important) and professionally was exactly what we needed to recharge for the rest of the day. Thank you Leslie.
Shoe Spotting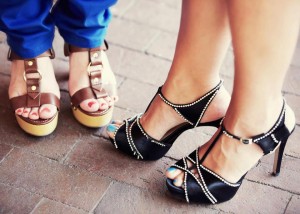 We all go to High Point looking for furniture. We also look for fashion trends. SocialNorth decided to kick it up a little bit this market and do a little shoe spotting. Keeping your feet comfortable at market can be a monumental task. Making them look good, well that's quite simply a miracle. These furniture folks know how to strut their stuff.
Visit our Facebook Shoe Spotting Album to see the shoes we spotted. Shoes during the day are sensible, but shoes at night are saucy. In High Point during market time there's no shortage of parties to attend so the feet have to look as good.
With four furniture markets a year, two in High Point and two in Las Vegas, check back anytime on what's happening in furniture because I love to share.
About Dana Helms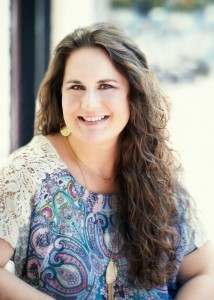 When someone says social butterfly, they're likely referring to Dana Helms. With her ability to wander through conversations online as if she's hosting a cocktail party, Dana brings awareness and excitement to the social media party. Connect with her on Twitter, Facebook or LinkedIn.
Feel free to leave a comment below or shout out to us on Facebook or Twitter – We're always on.