State of the union address from Bedding Editor, Dave Perry
The economic downturn of 2009 may be in our rear view mirror, but the furniture industry is still nursing its wounds. This past week I spoke at Las Vegas Market to furniture retailers eager to learn how to engage on social media. Thanks to Dave Perry and Furniture Today, I was able to see the bedding industry with a little more clarity.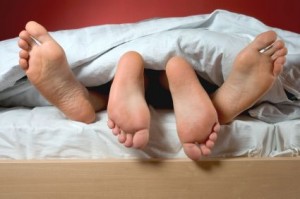 During 2010, bedding component sales rebounded dramatically with increases in both units (+7.6%) and sales dollars (+6.9%). Furniture Today's early forecast, released on Tuesday, January 25 are slightly more conservative than ISPA's (International Sleep Products Association) at growth of +3.2% in pieces and +3.7% in sales.
Bedding industry challenges
"There are a number of challenges facing the industry in this economy," says Dave Perry of Furniture Today.
Tough economic headwinds facing the industry with the housing sector, unemployment and consumer confidence issues
Average unit sales continue to decline
Retailers scaling back on advertising
Consumer buying trends channeling to major holiday sales events or waiting for super deals
Concerns about body impressions (the sag factor in a mattress) and industry de-spec-ing.
Consumers holding on to their mattresses longer
Retail conversations focusing on lower prices rather than better sleep
Optimistic Indicators
It's not all doom and gloom, say Perry, and optimism exists around very specific opportunities.
Market share opportunities exist for specialty segments
Improvement in the economy is expected in the second half of the year (huge optimism for Q4 2011)
There may be a pent-up demand for replacement mattresses waiting to burst
Growth can be found by focusing on the better night's sleep philosophy
Luxury spenders will continue to spend on comfort and a restorative sleep experience
The aging demographic (boomers) demand comfort and are willing to pay for products that deliver
Mattress manufacturers – expert panel wisdom
Strategy and commentary on upcoming trends at the Furniture Today Bedding Panel consisted of: Jodi Allen (Sealy), Tony Smith (Simmons), Dwayne Welch (Hickory Springs) and Chuck Kill (Bedmart).
When comparing market segments within the furniture industry, the bedding commodity's strategy of the science of sleep, the sleep experience and the emotional attachment in marketing consumer engagement is very strong. Focus needs to remain on promoting and growing this strategy rather than on the dangers of declining average sale value and the allure that a low-cost mattress offers in the short-term.
Lesson – Let's focus on improving sleep health rather than on price point.
All segments within bedding need to continue to innovate sleep environment, from lean processes, ground-breaking products and new initiatives to lead the advertising and retail experience from supply chain through manufacturing to retail and the end consumer.
Lesson – Consumers respond to new and improved. Keep the ideas coming.
Reality of the tough market environment will continue to plague all aspects of the segment. Natural Darwinism will allow innovators and leaders to thrive while those that let their guard down may not survive the next few years.
Lesson – In times of crisis, the pioneers and risk-takers win.
Specialty sleep segments may have lost marketshare during the economic collapse, but the future is very optimistic for those specialty segments as the consumer returns and the trend grows for that sleep experience and quality of life enhancement.
Lesson – Specialty manufacturers that have stayed true to their mission of better health will reap the rewards of 2011.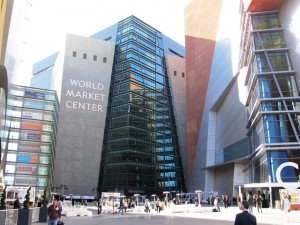 The macro-economic overview indicates that slight price increases will affect all aspects of the supply chain as resource costs increase in oil, metals pricing and soft raw materials. Manufacturers see increased costs in investment and capital infrastructure for new innovative products. Nationally, the economic forecast is expecting an increase of +1.3% for inflation.
If early indication from the Las Vegas Furniture Market results in the first 2 days can be a foreshadowing, showrooms are seeing an increase of about 35% in foot traffic to the showrooms, new records for opening day across many vendors and a general positive buzz to the market.
SocialNorth Perspective
As wallets continue to tighten and marketing budgets dwindle, a solid social media strategy engaging online communities is a core strategy that will help avoid corporate Darwinism. Those who embrace this evolving media – educating, engaging, relationship building – and blaze trails online will reap the ROI returns far ahead of their competition.
Consider that end consumers research their purchases well ahead of retail visits – very few people visit 10 mattress stores. They use the Internet and its social space for product information, conversation and product testimonials from their friends to decide which 2 (out of the 10 stores) they'll actually visit.
Consider that the boomers are the fastest growing segment of social media users and they can afford the luxury sleep experience.
Consider that young tech-savvy early adopters are already in the space and comfortable with cutting edge technology and innovative products linking with their core values of environmentally friendly and new innovative specialty sleep products.
Now consider why social media is not a platform for your Darwin-proofed cutting-edge, innovative product organization? SocialNorth has a menu of services that can help get you into the landscape with an innovative strategy that will help your company compete.
Ready to engage with your customers (and potential customers) online? SocialNorth can help.
Got social media questions? Follow me on Twitter, friend me on Facebook or connect with me on LinkedIn – I'm always on.