Looking ahead at forecasts, trends and innovation
At the annual Winter Las Vegas Marketplace (#LVMkt – twitter), SocialNorth was present as Furniture Today released their 2012 Consensus Bedding Forecast. Using data from their polling of 30 vendors and CEO's, ISPA (International Sleep Products Association) forecasts and balancing with economic conditions, Furniture Today delivered their take on the state of the bedding industry in 2012.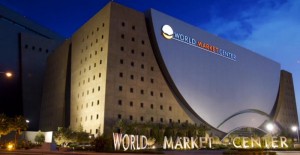 In the year to come, political attention with the Presidential elections, high unemployment, a challenged consumer confidence and the general global unpredictability will make for a volatile and distracting marketplace. Despite the recessionary effects of 2008, and the struggles to maintain share of wallet in 2009/10, optimism for 2012 shows promising – and cautious – opportunity for the year ahead.
In releasing their Consensus Data at the Las Vegas Furniture Market, Furniture Today predicts unit growth of +1.9% and $$ growth of +5.3%. Following very closely the predictions from other presidential election years, this prediction is more conservative on pcs growth (last year +3.2% forecast) but more aggressive than their 2011 $$ prediction (last year +3.7%). This seems to signal a shift to higher price mattresses into the specialty sector as consumer segments are ready to spend after recessionary restraint.
2012 Bedding Trends
In understanding the bedding industry, there are some marked shifts in the trends of the marketplace.
Gel is growing in leaps and bounds – New, exciting, innovative to the buyer who's back in the market for a mattress after a 10 year absence. (Lots of variations in the specs and claims for the new buyer)
Specialty Sleep Segment as a marketing niche – Breaks the selection up from traditional components, driving consumer interest to innovative, new products (market leader here is Tempur-Pedic).
Hybrids – Following in the footsteps of the auto industry, manufacturers are blending gel technology with innerspring.
Sleep Shops – In the branding of these new assortments, the marketing of Sleep Shops to create a boutique shopping experience is a hot trend.
Add-on sales are booming – Sleep accessories to complete the sleep solutions and add margin to the sale.
FT's panel consisted of Bob Sherman, President of Serta, Rick Anderson, President of Tempur-Pedic, Dave Roberts, President of Comfort Solutions, and Kim Knopf, CEO of Innovative Mattress Solutions – great banter, wit and humor. The following are some of highlights from the panel to better understand the position of the mattress brands in the industry:
Creativity is needed to drive market segments through innovative marketing approaches and re-inventing traditional lineups to close the gaps.
Innovations in the product lineups need to be thoroughly communicated to the retail sales associate so they can best represent the features and benefits of each new addition.
Consumer preference shift has opened up the specialty sleep segment so wide it represents a mainline market segment.
A rebuilding is required to build selection in the $1000-$2000 price selection. The Tempur-Pedic Simplicity lineup and Serta iComfort selections are aiming at this opportunity. Will this become a new segment or cannibalize the $2000+ customer?
Still chatter on warranties, the Comfort Exchange challenge for retailers, financing opportunities for the higher ticket product lines, and price transparency from the stores to the web.

Lessons for the industry to sleep by …
Execution is critical – Simple, clean communication
Push through this year's political rhetoric in the continuity of marketing/advertising strategies to maintain consumer focus.
Standardization of gel will eliminate contradictory and competing claims and help consumers to understand the segment.
Engage the market like never before with new strategies, understanding of the products, and continued innovation.
SocialNorth Perspective
With the explosion of smart phones in the marketplace (almost 100 Million in the US – ComCast) and the ease of access to the web, more than 50% of all purchases are shopped online in advance of purchasing – often while in retail stores (Scan and Scram). Competition is fierce and every differentiator may make or break your product being sold.
Engaging your market and building relationships can be a key differentiator in the purchase decision.
Consider that the boomers are the fastest growing segment of social media users and they can afford the luxury sleep experience.
Consider that young tech-savvy early adopters are already in the space and comfortable with cutting edge technology and innovative products linking with their core values of environmentally friendly and new innovative specialty sleep products.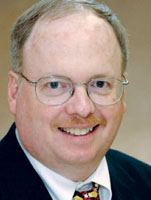 Now consider why social media is not a platform for your Darwin-proofed cutting-edge, innovative product organization? SocialNorth has a menu of services that can help get you into the landscape with an innovative strategy that will help your company compete.
Ready to engage with your customers (and potential customers) online? SocialNorth can help.
Hungry for more information? Join Dave Perry of Furniture Today at the 2012 Bedding Conference  June 6-8th at Turnberry Isle resort in Aventura, Florida. Book early to reserve your spot.
Got social media questions? Follow me on Twitter, friend me on Facebook or connect with me on LinkedIn – I'm always on.