Are you a follow-back brand?
Imagine this scenario, if you can…You love a product so much that you'd drive across town just to be lucky enough to buy it, hold it in your hands, Skyy Vodka, for example. And as you're paying for your purchase, you find it on Twitter. Suddenly you hear angels singing, the clouds part and a warm and welcoming ray of light shines on you. You whip out your smart phone and follow and chat and share your brand love with the Twitterverse…
But then days go by and that brand doesn't acknowledge you or follow you back. You're bereft and lonely. Why aren't you good enough to follow? Why don't they love you too? Why Skyy Vodka, why?

Sadly, brands that don't follow haven't figured out the difference between an audience and a community – and they've missed the whole point of social media.
An audience listens to radio and TV commercials or reads newspapers and websites. Information is pushed out according to a set of guidelines. The brand controls the output.
A community shares messages, person to person. It's unique every time it's told because it's a conversation. The message lives in the hearts of the people who hear it because it comes from a real person. If the brand is lucky, that message will be shared again and again and again, person to person, heart to heart.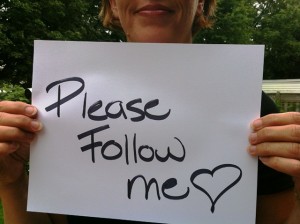 As a brand, which scenario do you think will gain you more loyal followers? Which do you think has the potential to go viral (whether things go really right or really wrong)? Which one do you think will grow faster and reach more people?
If you're a brand on Twitter and your social media strategy is not to follow everyone who follows you, you're missing the point. More importantly, you're sending a strong message to those you don't follow: I'm important because I'm a brand and you're not…
When things go wrong (as they always do at one time or another) those people whom you don't follow have no way of privately asking for help. Everything they say to you is public facing. And if they're angry, the whole world is now privy to that anger. Think of how much grief you could have saved yourself just being a little more friendly in the first place and being a follow-back brand.
By the way, I'm not a vodka drinker and don't follow Skyy Vodka on Twitter – but I'd love to hear from you if you follow them – especially if you're one of the chosen few they follow.
I asked a few of my friends on Twitter how they feel about brands that follow (or don't follow) them back. The discussion ranged from disappointment about not being followed back to putting brands on pedestals and not expecting them to follow back.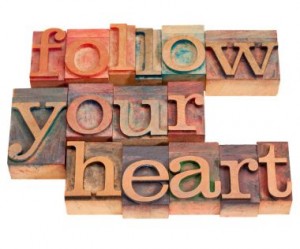 I personally believe that the beauty and magic of social media is the humanization of brands. It equalizes us all, removes the gatekeepers and opens up opportunities for conversations. I left high school a long time ago and have no desire to enter a popularity contest with a brand. If I'm not cool enough to be followed, I'll go find my community somewhere else – and likely spend my money there too.
Read through our conversation and share your thoughts below. I would love to hear what YOU think.
@JennAnnis ~ [If they don't follow me] they're more concerned with numbers than with connecting. I'm way less likely to try to engage, why should I care if they don't? Other Brands make the effort – reward them. I expect more out of the big guys. They can afford dedicated social media people. If they respond to mentions that's fine. I was thinking big companies like CNN etc. I love it when companies like @ShaftesburyTV interact with me.
@sarahcasm ~ I don't expect them to follow back. it's not about importance. I guess I just don't feel like they need to read my tweets for me to benefit from following them.
@print3chick ~ They just don't get it, and that they don't want a relationship with the customer. .
@Sherriemae23 ~ Dear Brand – don't be elitist and only follow SOME people. You will lose me as a customer. And Brands make sure you know who is tweeting for you. They are a representation of YOU! Be careful
@CarolAuCourant ~ It really depends. How often are you connecting w/them? If I do often & they don't, I'd be a tad offended.
@EmmaSeries ~  In my experience as a brand manager, people get freaked out when a brand follows back. They like to be talked to. I'm asking because I'm building my own following now. I don't expect well-known authors to follow me back.
@auwai_inc ~ I think they should make an effort… Great opp to engage but we're all accustomed to follow snobbery. That being said, if I'm in a situation where I need to unfollow, those brands who don't engage directly are 1st. It's a little harsh but without followers, twitter is a little useless for a brand. Put a little effort.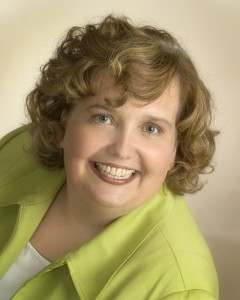 @savvari ~ If you follow a brand and interact with them often, it would be nice to be followed back.
@anndouglas ~ I follow a huge number of media brands. They rarely follow back. I'm pleasantly surprised when/if they do. What surprises me is the number of authors who join Twitter and then don't appear to want to engage with readers. Some media accounts on Twitter only follow their own subaccounts. They limit their opportunities to learn/connect. Perhaps media management at such organizations issues an edict about not following "the competition" or some such thing. I hear from a lot of readers who tell me they've connected w authors on Twitter but weren't followed back. I noticed today that @torontostar has started retweeting its readers. Happy to see that.
So what do you think? Do you want brands to follow you back?
Connect with us here or follow me on Twitter, friend me on Facebook or connect with me on LinkedIn – I'm always on.